Este equipo no puede ejecutar Windows 11 - SOLUCIÓN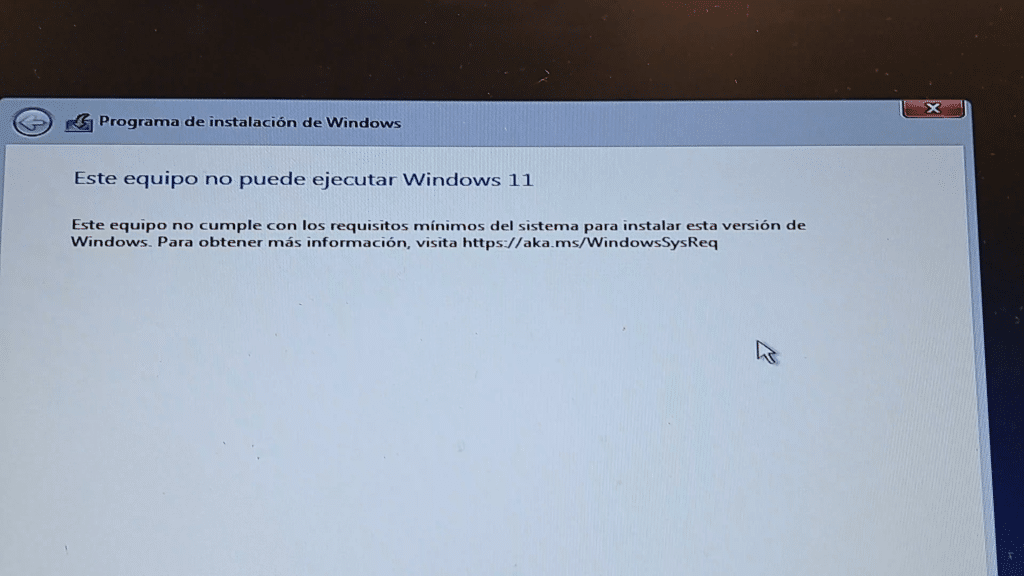 Como solucionar el problema de windows 11 al instalar windows 11 desde una USB, en realidad es muy sencillo para instalar windows en un equipo donde requiere tener TPM y SECURE BOOT. Prácticamente este proceso se basa en una serie de pasos que se deben ejecutar dentro del instalador, pero antes de realizarlo debes tener el sistema operativo ya montado. A continuación puedes seguir estos pasos para bootear el sistema operativo:
BOOTING WINDOWS 11 ON A USB FLASH DRIVE WITH RUFUS
Ahora tenemos que bootear la memoria USB con el programa rufus.
Select in device nuestra memoria USB.
Choice of starter the imagen ISO de Windows 11
Partitioning scheme we place Extended Windows 11 Installation (no TMP/no Secure Boot / 8GB-RAM).
Daremos en listo, solo esperamos a que se bootee la memoria.
CONFIGURE THE BIOS TO INSTALL WINDOWS 11 FROM 0.
To boot Windows 11 on the USB flash drive:
Turn on the computer.
When the black screen with the brand name appears, press F12.
If it does not work, press F2 to access the BIOS.
Now select USB in the list and press Enter.
Se iniciara la memoria USB con windows 11.
Once the memory is started, a Windows 11 installation window will appear, select the language and next.
Rufus helps you bypass TPM and Secure Boot in Windows 11 (leer articulo completo).
A continuación, aparecerá una pantalla donde windows no se puede ejecutar en windows 11. Debemos seguir los siguientes pasos para poder realizar la instalación:
Vamos abrir el instalador, luego aparecerá un mensaje de incompatibilidad.
Cerraremos y nos vamos a donde dice reparar el equipo>solucionar problemas>símbolo de sistema

opciones avanzadas

Se abrirá el cmd de windows y escribimos "regedit.exe", en seguida se abrirá regedit, nos vamos a: HKEY_LOCAL_MACHINE >SYSTEM>SETUP.

regedit.exe

En la carpeta de "setup" daremos click derecho y nuevo elemento, lo nombraremos "LabConfig" y damos enter.
Creamos 2 archivos, Damos click derecho dentro de la ventana>nuevo>valor de DWORD (32 BITS) y el primer archivo se llamara; "BypassTPMCheck" y el segundo "BypassSecureBootCheck".

modificar valores de clave dword

Ahora damos click derecho en cada uno de los archivos y en modificar , remplazamos el 0 por el 1.

Por ultimo cerramos todo.
Ahora vamos nuevamente a opciones Avanzadas>recuperación imagen del sistema

Seleccionamos agregar controladores, y nos vamos a nuestra memoria de instalación, ubicamos el archivo setup.exe>click derecho>ejecutar como admin. Esto abrirá el instalador ya modificado.

recrea la imagen del equipo
LISTO, YA PUEDES CONTINUAR CON LA INSTALACION DE WINDOWS 11 CON NORMALIDAD.
Tutorial no se puede ejecutar windows en este equipo: